Product Description
CLASSICAL AND CHURCH ORGANS
Whether you're looking for a small digital home organ, replacing your church's pipe organ, or making an organ selection for a landmark concert hall, Rodgers has the perfect instrument for your venue, budget and unique needs.
MAJESTIC PIPE ORGAN SOUND
Each Rodgers model offers an expansive range of voices and delivers the same finely textured sounds of great pipe organs.
Our rich, multi-dimensional sound quality elevates every performance with lasting sustain that effortlessly guides the voice of the congregation to new heights of inspiration.
33
STOPS

ENHANCING THE SPIRITUAL EXPERIENCE
With its state-of-the-art 165 pipe organ voices in four different styles, the inspire series 233 was especially designed to enhance the spiritual experience.
The organ features an integrated 2.1 audio system and can be upgraded with an external 4.2 audio system, making it ideal both for use at home and for a chapel of up to 200 people.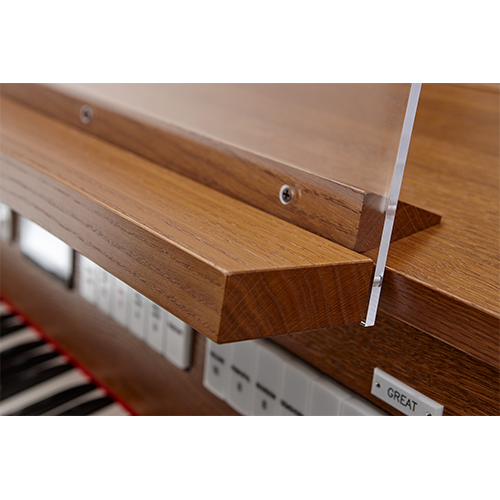 INNOVATIVE VOICE PALETTE SYSTEM
The organ – available in an oak design in different colors – features two keyboards, a 32-note pedalboard, and 33 original voices in the standard stop list.
The innovative Voice Palette™ system allows for the combination of an infinite mix of voices in the various styles.
This means the Inspire Series 233 is not just designed to give the freedom to perform any style, but also - to inspire the gathering with celestial music.
18
ORCHESTRAL VOICES

CREATE YOUR OWN SOUNDSCAPES
In addition, there are a number of orchestral voices to choose from, including piano, harp, strings, trumpet, clarinet and handbells.
With all of these possibilities, the Inspire Series 233 gives a blueprint for unlimited inspiration, enhancing the spiritual experience.
WITH ITS STATE-OF-THE-ART 165 PIPE ORGAN VOICES IN FOUR DIFFERENT STYLES,
THE INSPIRE SERIES 233 WAS ESPECIALLY DESIGNED TO ENHANCE THE SPIRITUAL EXPERIENCE.
THE ORGAN FEATURES AN INTEGRATED 2.1 AUDIO SYSTEM AND CAN BE UPGRADED WITH AN EXTERNAL 4.2 AUDIO SYSTEM,
MAKING IT IDEAL BOTH FOR USE AT HOME AND FOR A CHAPEL UP TO 200 PEOPLE.
INSPIRE SERIES 233
VOICES
33 stops / 183 total voices
4 unique organ styles + Variant Library
165 Voice Palette™ voices
18 orchestral voices
KEYBOARDS
Velocity-sensitive "Pipe Organ Feel"
tracker touch keyboards
PEDALBOARD
Velocity-sensitive
32-note AGO pedalboard
TOE PISTONS
5 (9 more optional)
DIVISIONAL PISTONS
5 Great, 5 Swell
COUPLERS
3 (Great to Pedal, Swell to Pedal, Swell to Great)
6 Orchestral Couplers (2 x Great, 2 x Swell, 2x Pedal)
Bass Coupler
Melody Coupler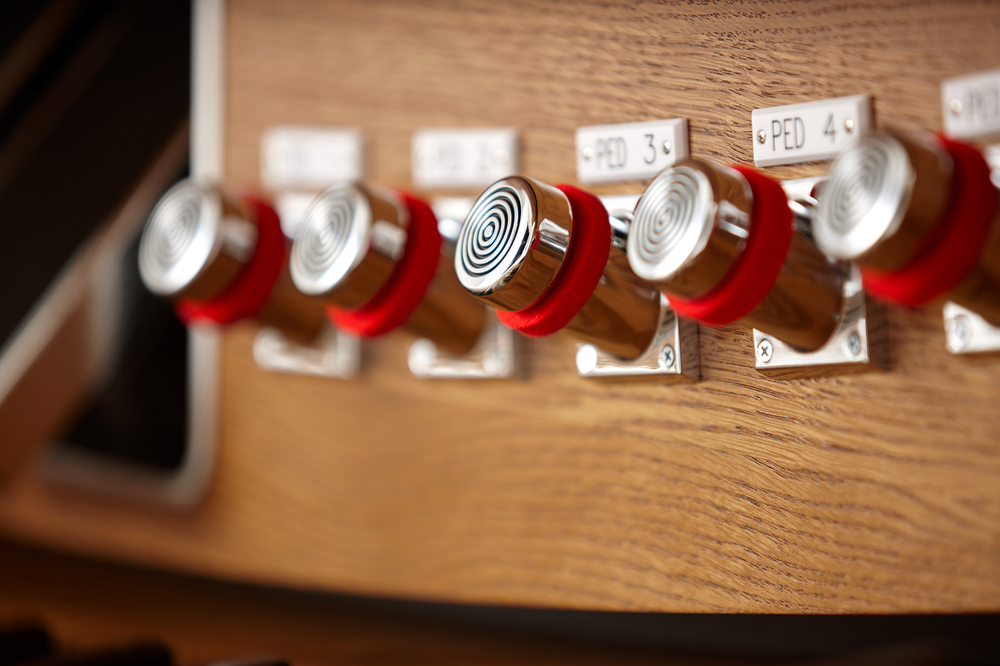 TREMULANTS
2 (Great, Swell)
MEMORY
50 levels x 25 pistons (1250)
CONSOLE DIMENSIONS
Height: 46.7" (118.5 cm)
Width: 60.0" (152.4 cm)
Depth: 27.7" (70.3 cm)
Depth with pedalboard: 46.0" (116.8 cm)
Other Details
10 Years
Custom Field
Product Reviews